Once you're in the dashboard, you've got access to over 1500 free themes! Just look along the side bar for "Appearance", then click "Themes".
If you want something more professional or elegant than what you find here, you can head over to 
ThemeForest.net
where there's a HUGE library of themes to pick from at varying costs.
But before you do that, I really suggest you at least try spending some time browsing the free themes. Many of them are actually really professional and well made; so don't write them off.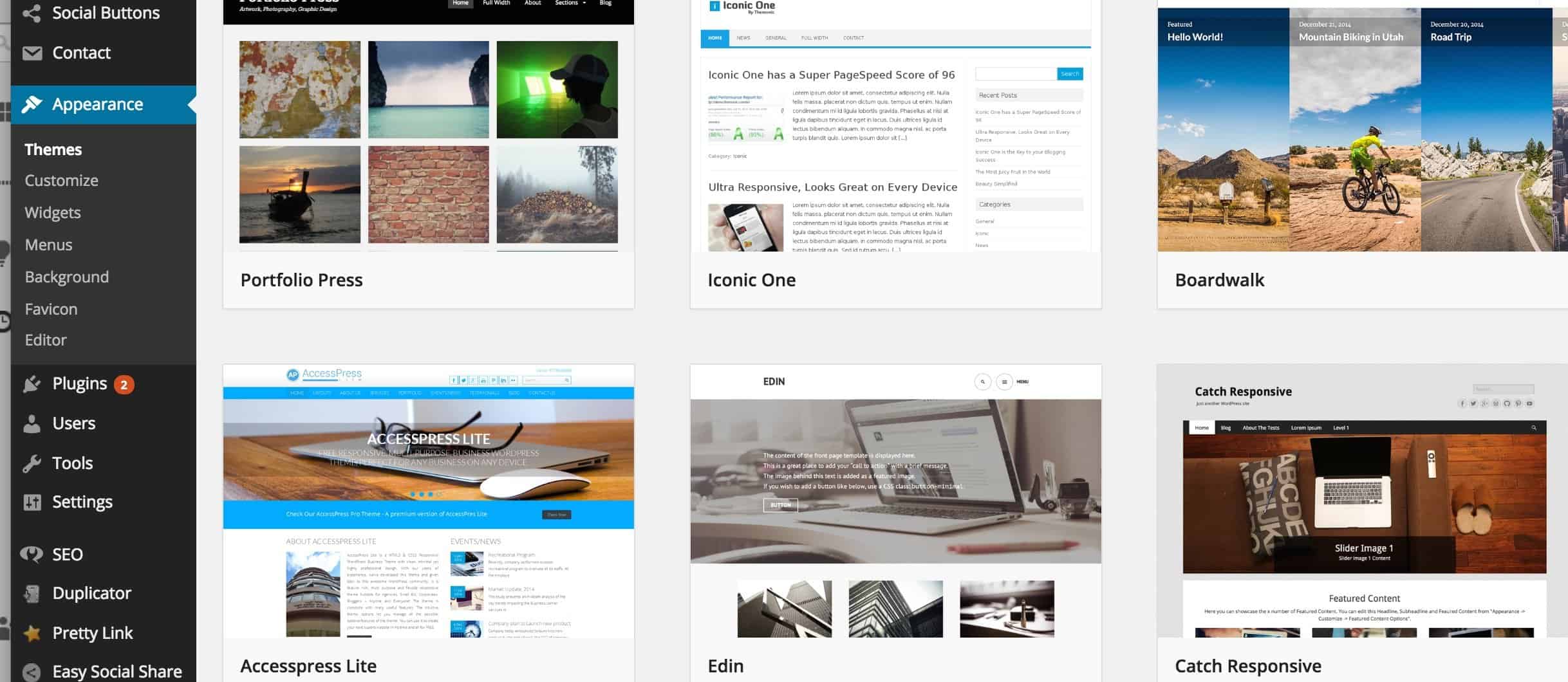 As you can see above, installing a new theme for your website is very easy.
You can search for specific keywords and/or use filters to find themes that suit your style. Finding the perfect theme can take a while, but it's worth it.
You should also look for themes that are "responsive", as this means they will look good on any mobile device.
Just punch it in as one of your keywords, and you'll be all set!